Need help? Call us now (0)741 504 043
DARE TO BE DIFFERENT
---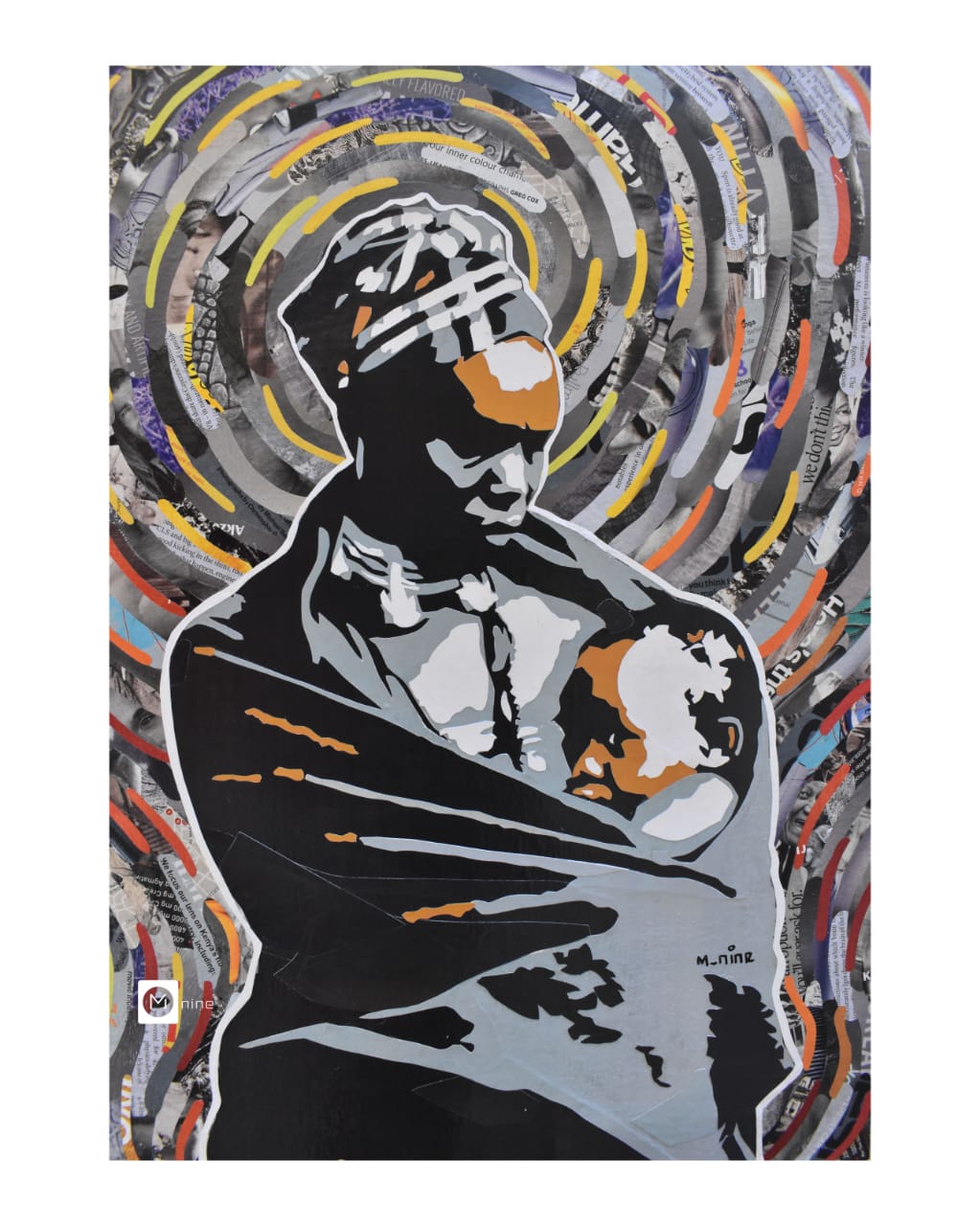 While there are so many people living today trying and scaling to look the same, eat the same with their fancy avocado toasts and green juices, and you know a perfectly fit body, as artists, eccentricity is our character, our life's work. I mean, who wants to be termed as derivative or, better yet, normal?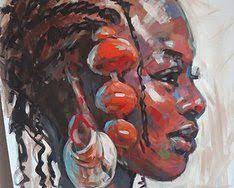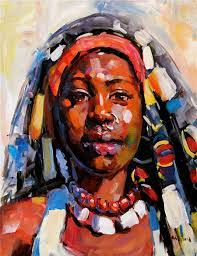 I recently had an opportunity to visit the Roweinay art gallery in Rosslyn Rivera mall, where one of my favorite classical artists was showcasing his recent works, and one of my artists, Derrick Munene, a paper collage artist who isi nspired by everyday Nairobi life.Most artists around the age of 40-50 have a distinct edge to their work. I do not know if it is just me, but there is a particular aspect that older artists have that younger artists do not and vice versa.
Patrick Kinuthia is a semi-expressionist artist based in Nairobi, Kenya. It means that most of his work is solely based on the audience's ability to interpret and formulate their specific meanings. He uses light brush strokes to portray his muses and subjects clearly and uses short and thick brushstrokes to capture the object's essence rather than the subject's peculiar details. This type and form of technique implied by Patrick and other artists who followed the 20th-century classical art movement gave the painting an aspect of spontaneity.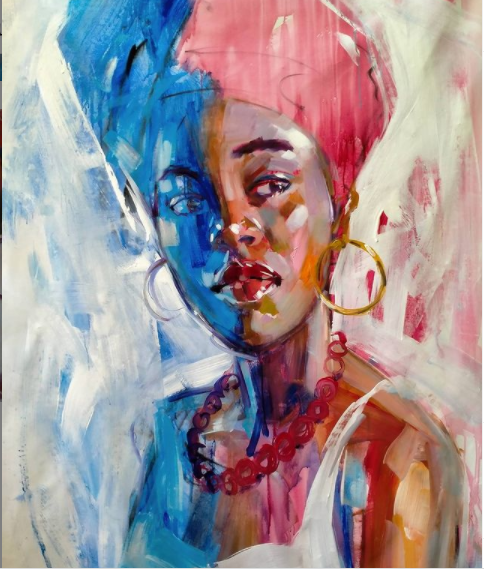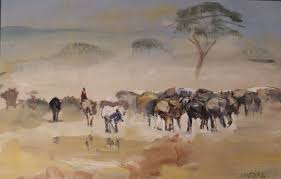 Aside from Patrick, Derick Munene was also present at the exhibition. He is a paper collage artist inspired by the everyday Nairobi life and tries to incorporate it into his work. I term him as a modern artist as he is proficient in digital art. Also, the type of medium he uses is quite different from other paper collage and mixed media artists that I know of.
Paper collage (for my very educated peers in matters of the world but nothing art) is a type of art whereby the artist assembles different magazine paper, photography, and materials on a supporting surface to create whatever image or art the artist wants to show. I know, I know… very liberating.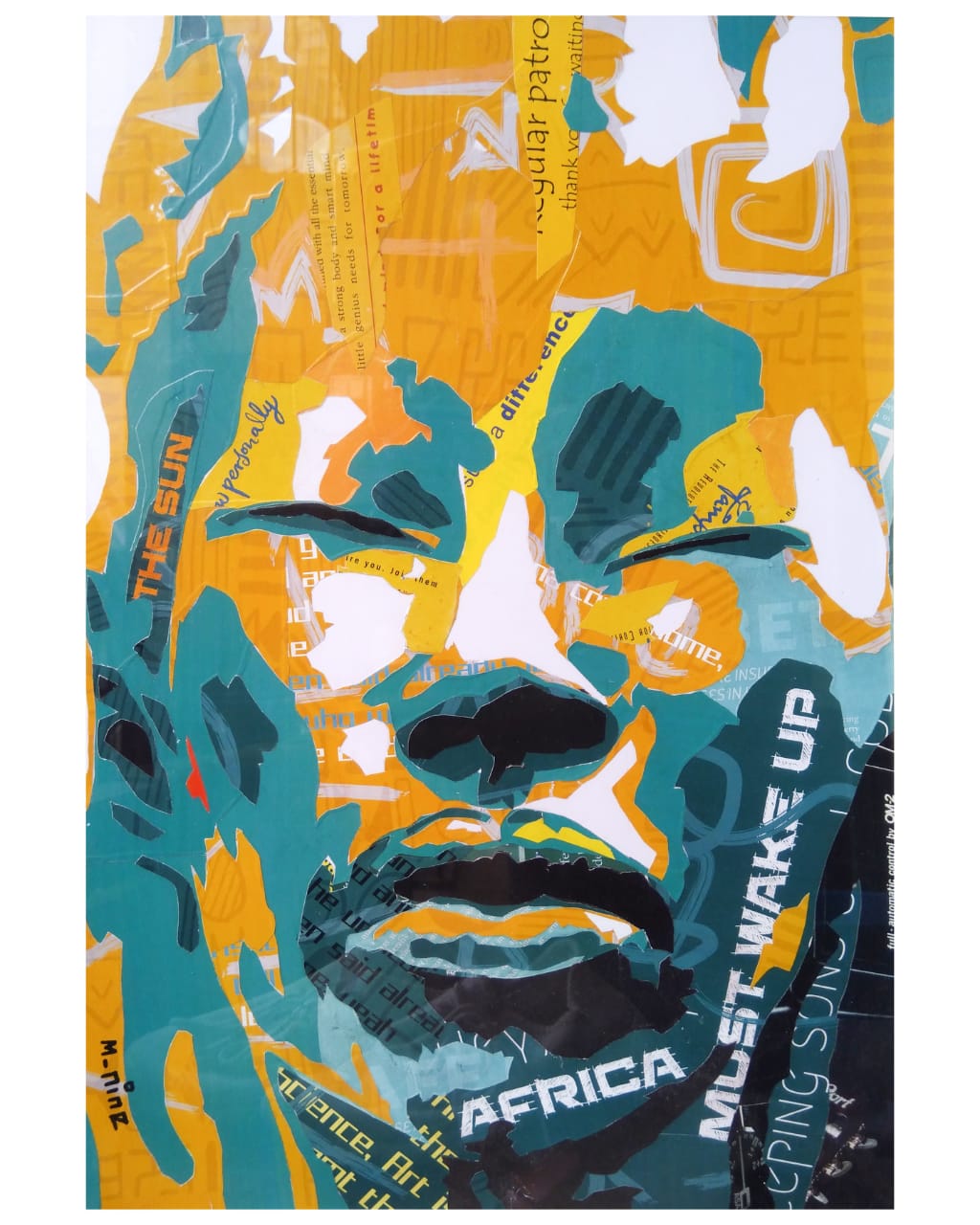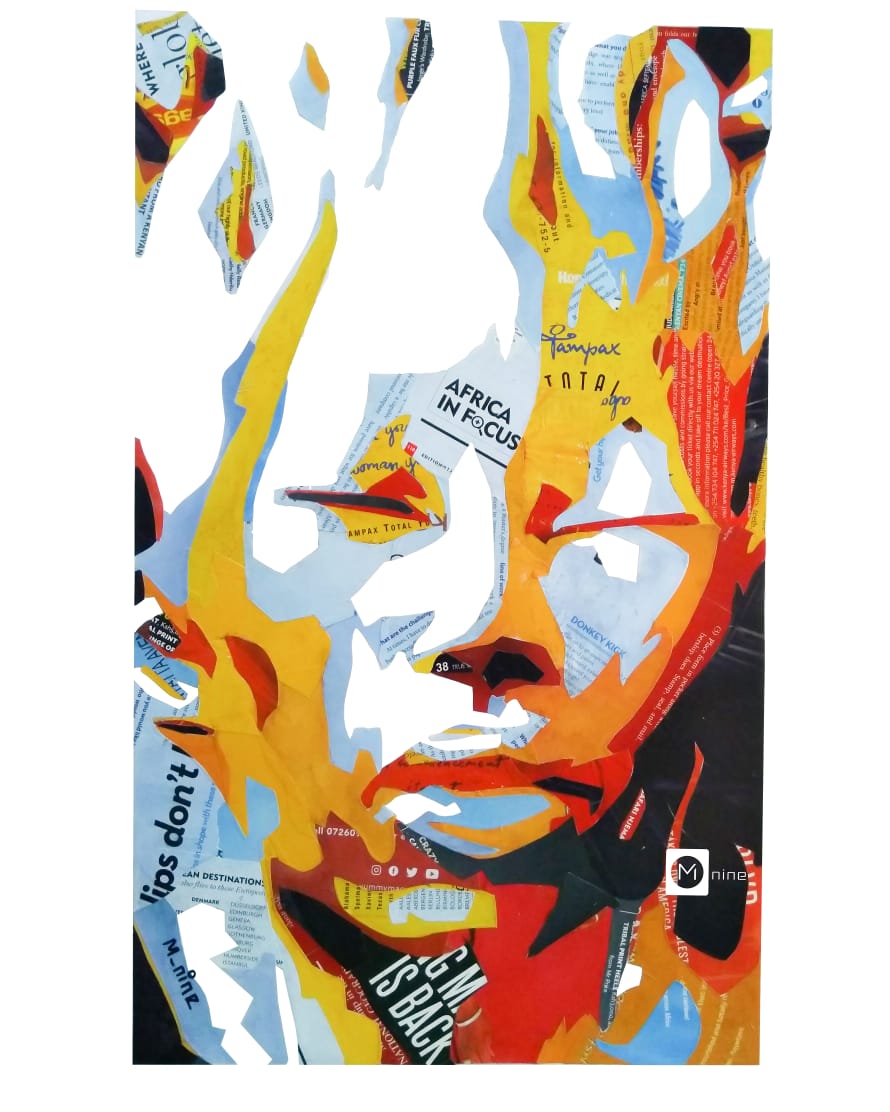 I find it very befitting that different artists such as M- nine and Patrick can exist freely in their artistry and share to the world their work; I guess this is why we are blessed with 'the gift' in the first place. Enough of my theatrics. Let me share a little background on this amazing artist, derrick.
He is an African visual artist based in Nairobi, Kenya. He started his art journey way back in 2017 as he continued with his studies at the technical university of Kenya, here in Nairobi. During our conversation, he shared that art was his relief, as he just did it for him until more and more people began to take an interest in his work, after which he decided to pursue it professionally.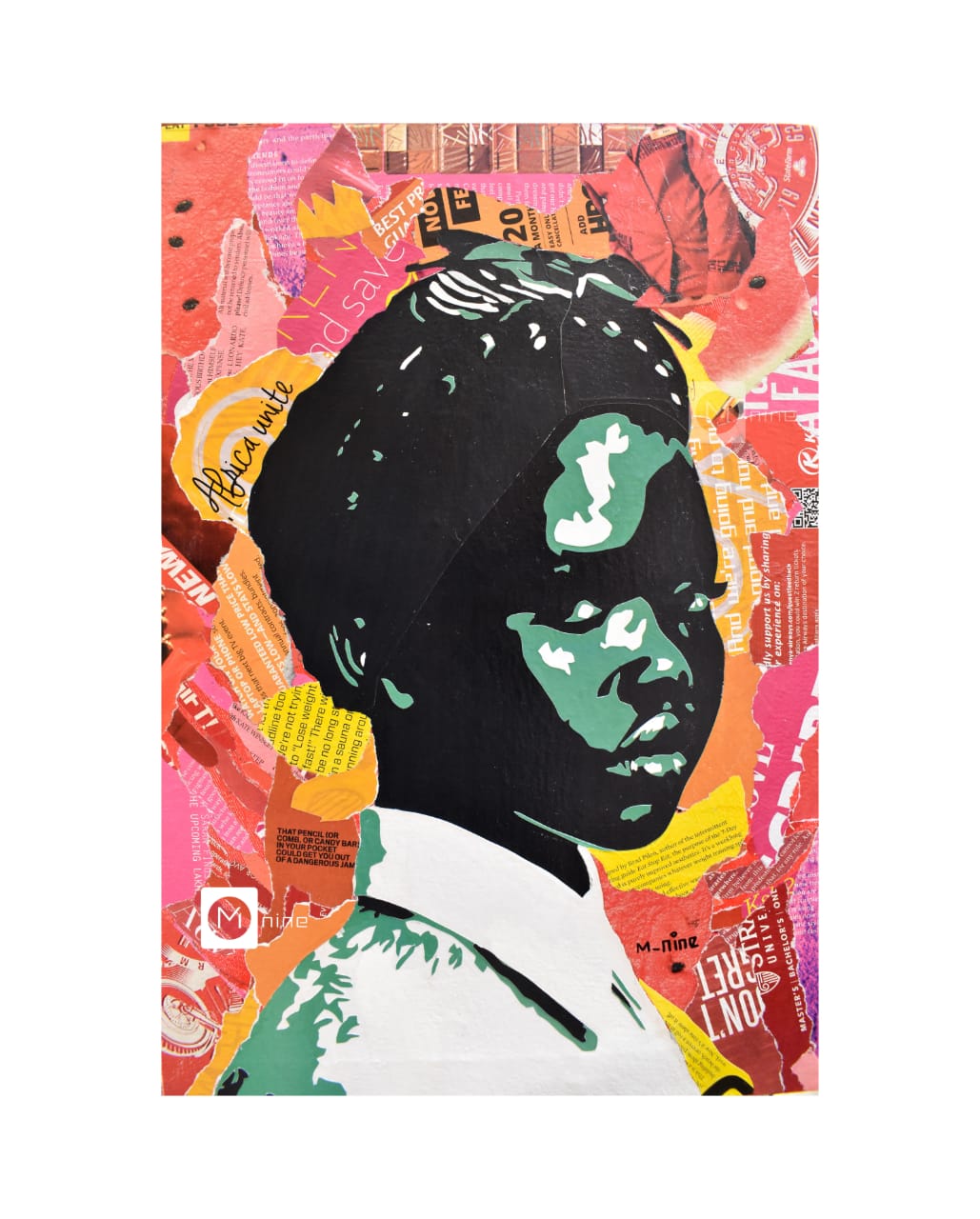 Most of his work is inspired by the everyday Nairobi life as it encompasses daily activities that people engage in every day and what pass by on our roads to work or school, you know, the real stuff. Derrick would like his art to document, express, and celebrate life and its diverse environments. His art tells a story of how we conceptualize life and interact with each other. While id love to show you all that these particular artists had to offer in the opening, I want to take time and appreciate their artistry.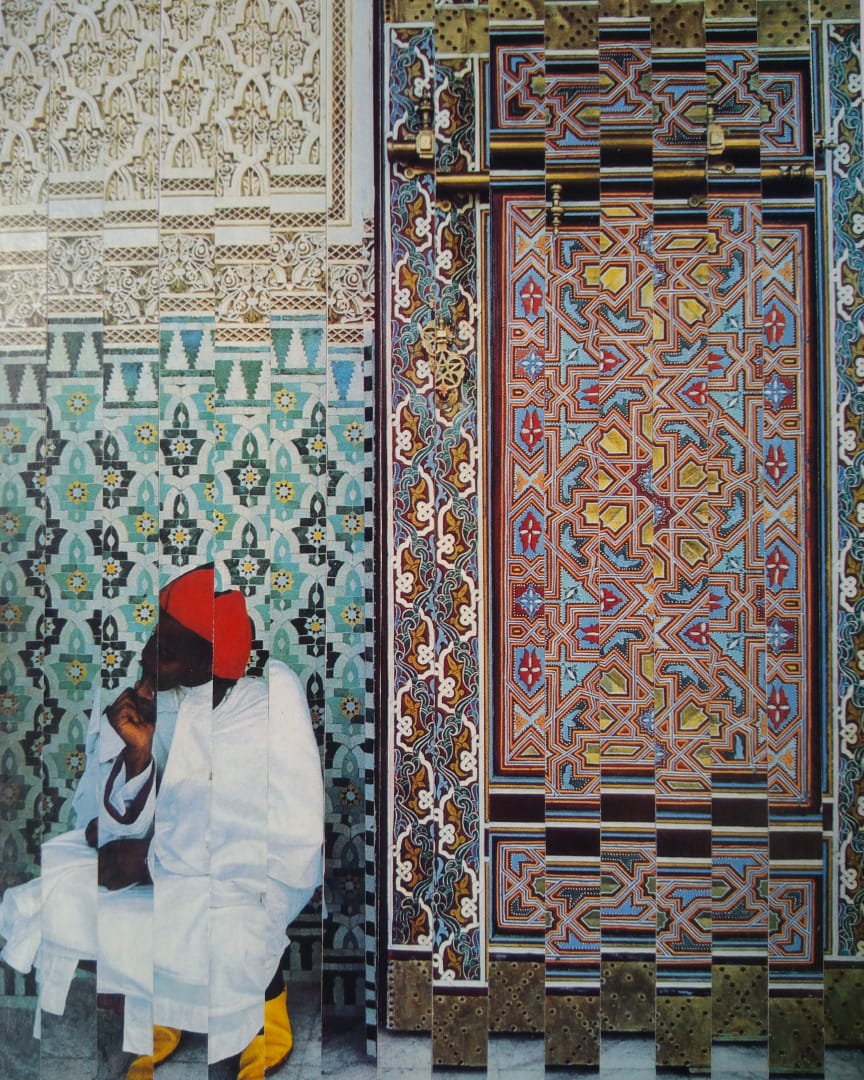 Being an artist means that you are automatically distinguished from other people as you ooze creative bliss, dare to be different….
.
---