Need help? Call us now (0)741 504 043
Chumba Cha Ngoma: Our Own Kenyan House Of Music!
---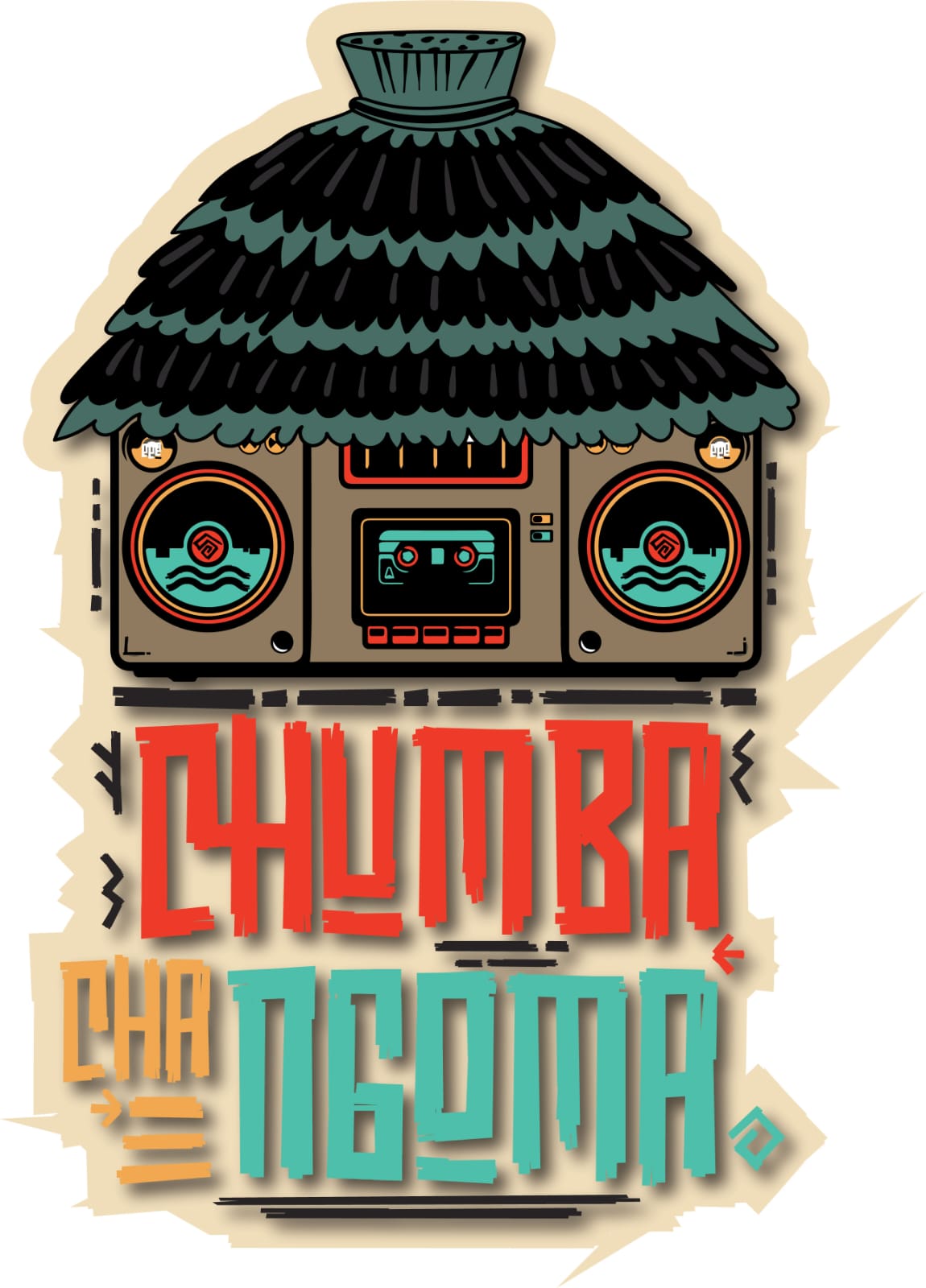 CHUMBA CHA NGOMA, shortened as CCN, is a fully equipped media firm dedicated to offering the best audio-visual services for musicians and other creatives through customised omnichannel and agile digital marketing solutions. It is a cutting-edge recording studio in Hurlingham that is open to any artist in the music industry, regardless of genre.
Jay Odula, Mykie Mutooni, Ibrahim Ngunji, and William Wamalwa direct the studio, and their skills and talents position them advantageously to help you digitally enhance your talent.
The Purpose
The entire purpose of CCN was to elevate artists and provide new avenues for them, as well as producers and anyone with a passion for music, to break through the local and global music scenes with a fresh, unique, and varied sound with a blend of various genres such as rap, r&b, kapuka, trap music, and Rapuka (kapuka + rap), amongst others. They develop capacities, which means they can assist you in driving change and upskilling your existing personnel to maximise your artistry potential.
The Effect
The studio has cleared the ground for local artists and producers to occupy the space by cultivating meaningful connections with their teams and developing their capabilities and abilities. Juicee Mann, Yngyax, Swahili Papi, Wamgoinham, Nare, Kaxi on the beat, Uzrr, and Addibeats are among the creators actively working with the studio. We observe the creation of elite content where every step of the journey is personalised to what you want, and here is some background on all the musical geniuses we had the pleasure of interviewing:
Brand and Artist Manager: Mykie Mutooni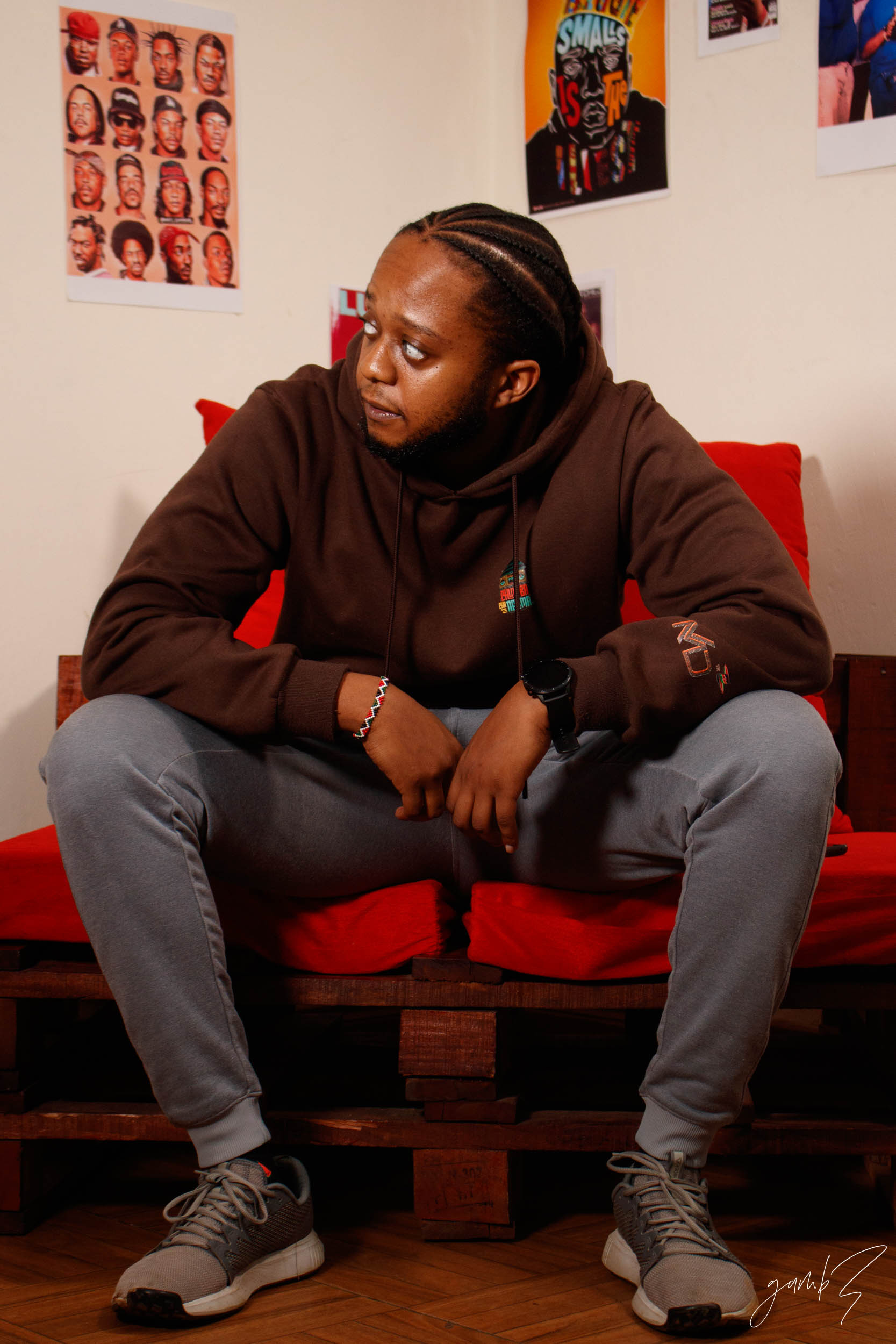 With his firm and direct appeal, Mykie projected the 'super manager' feel right away: something all managers should have. Mykie explained the origins of the name 'Chama Cha Muziki,' which translates literally to House of Music.
Mykie emphasises that CCN provides podcast recording, music video visuals, and marketing in addition to music. He is the one business-minded professional who provides the team with ideas, direction, and motivation. His love of music inspires him, and what he wants to impart to all aspiring artists is to invest in themselves and never give up.
The Artists: Juicee Mann, Swahili Papi, Nare, and Munyax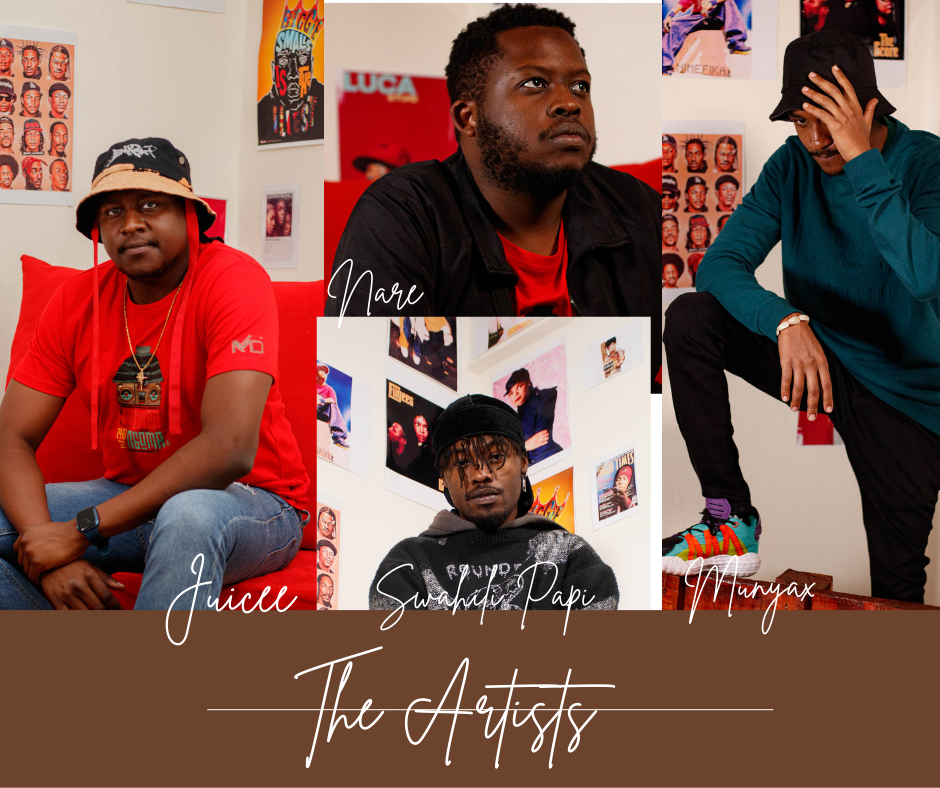 Juicee Mann, who comes from a musical and dance background, claimed in our interview that he had learned a lot through vibing and coexisting with the other artists and producers. He considers having such support for him to demonstrate his skills as a director and an artist in the CCN portfolio as a fantastic concept. And through his mastery, he went above and beyond to deliver Kilipesa.
Along with other artists, Nare and Munyax, he has also released a hit tune called Keja, which is available on Boomplay and features sensation Boutross Munene. This beat has garnered excellent feedback from fans. Individually, they've also recorded a few solo albums.
Swahili Papi's musical proficiency includes Hip Hop, Trap, and RnB. Swahili Papi has a contract with the Canadian company Hitlab, but he continues to devote his attention to CCN to produce magic as a resident. East African Baby For Life is one of his musical masterpieces that is simply amazing!
Nare, like fire, carries a Rapuka aura with him. This distinct music combines the almost-forgotten Kapuka style with rap genres. Honestly, this is brilliant, as evidenced by his participation in Keja, which we genuinely love and are confident you will as well.
So far, this team has stated that the process has been informative and enjoyable, and has provided opportunities for networking in the Kenyan musical business. Lyrical mastery, composition, freestyling, and recording are some challenges they've overcome in their musical journey.
Sound Engineers and Producers: Addison beats, Uzrr and Kaxionthebeat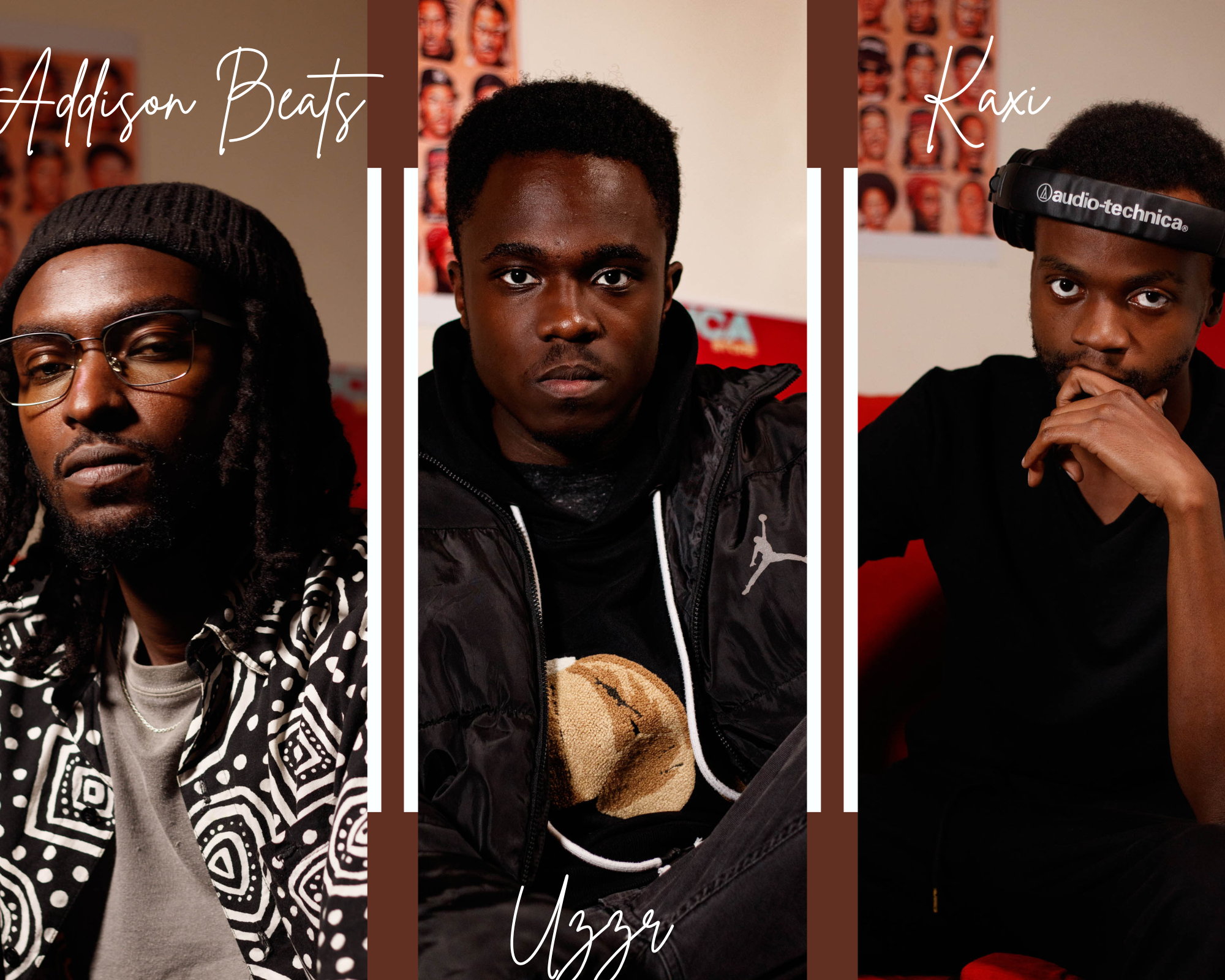 Addison beats is a self-taught music producer who gets inspiration from way back. Unlike most of us who focused on song lyrics as teenagers, Addi was more interested in the instrumentals he now creates and masters so brilliantly.
Jessie, also Uzrr, during the interviews, brought to light CCN's coherent work arrangement in which each professional is given an opportunity to express themselves. He's the Thursday guy; therefore, you'll find him sound mastering and working on promo sounds on this day.
Uzrr's love for music was thanks to a broken alien piano and a girl he crushed on in class 3. His Alejandro tendencies pushed him to find interest in 50 Cents (thanks to le crush). This pushed him to find a way to record, write, and master all 50s songs. Since then, it's been Virtual DJ, high school Djing, and now a producer.
Kaxi is originally from Malawi, and he came to Kenya to study. He used to be a professional accountant, but now he works as a sound engineer, producer, and recording engineer. He is also self-taught as Addison beats, and his main inspiration is learning the music, making money from it, and nurturing relationships.
They collectively encourage new music artists and sound producers to invest in themselves, conduct extensive study, and perfect the art in any style or form.
The Progress
CCN, in partnership with RMS, staged the 'Unite the Youth event,' which included Luciano, a second-generation Jamaican roots and Reggae performer. They also showcased Kenyan native artists like Necessary Noize, Binti Afrika, and selector Kabuba, demonstrating their omnipresence in everything music, from production to event planning.
One of the group's most recent songs, Keja, was motivated by the loss of one of their close friends, Andre. While at his wake and contemplating how best to honor their fallen soldier, the group got jazzy and in a creative mood and freestyle recorded a well-received hit song. The rest is history, brought about by the merging and exchanging of ideas between friends working together and giving genesis to the group.
On this beat, you will also hear Juicee Mann, Boutross, Nare, and Munyax. The other magical beats CCN is a big part of are the latest TikTok trending beat Angela by Angela and Juicee Mann produced by Kaxionthebeat; Kilipesa by CKO, Nare, and Juicee Mann; CAP by Juicee Mann, CKO, and Nare; Toa Form by Munyax, Nare, and Juicee Mann; and finally, Husika by Nare, Munyax, Aarif, and Juicee Mann.
In essence, Chumba cha Ngoma, a grouping of various musical geniuses under one umbrella, translates to "house of music" in Swahili. As one imagines the heights the team will reach over the following few years, one cannot help but feel thrilled and excited.
The best example of young talent understanding the value of mutual support is CCN. While climbing to the top alone is quicker, working with the right people is better. Bravo, Chama Cha Muziki!
Learn more about these creatives in the March 2022 edition of Mananas magazine
---
---
/
---
Leave a Reply
Your email address will not be published. Required fields are marked *
Save my name, email, and website in this browser for the next time I comment.