Need help? Call us now (0)741 504 043
SLEEPING GIANT
---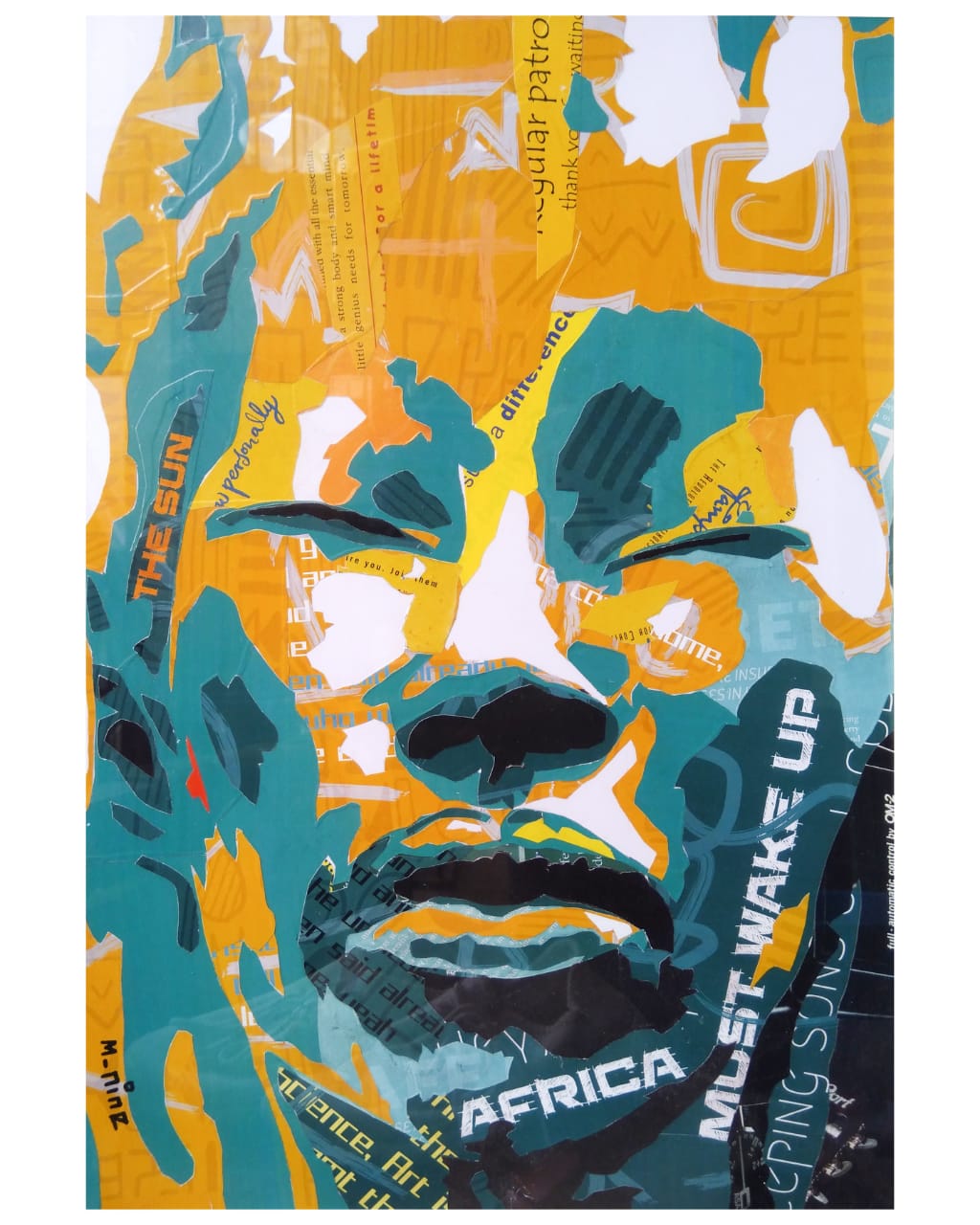 Is there a demand for African art?
Art for so long has been viewed as a luxury, at least among my people. With big names such as Christie's and Sotheby's existing in our midst, auctioning Cartier and Hermes Birkin bags, as an art company, it has become quite hard to rid of the adage that 'art is preserved for the wealthy.
With the recent economic expansion in Africa, it is almost a sin if you are not paying attention to art today. Nigeria and South Africa have the largest economies in Africa and currently hold about 50% of Africa's art collectors. According to global world statistics, the number is predicted to rise as countries such as Uganda, Liberia, and Kenya are following suit, domino effect maybe.
The current economic contribution of African art is about $15million, and the number is predicted to rise, especially with the recent increase in African art collectors. With all the attention the art industry is getting today, it is only fitting to question the current contribution of local citizens and why other people from all over the world are more interested in our art than we are ourselves.
As a curator, I have come across numerous artists and art, attended over100 exhibitions, both virtual and physical, and I often just come across 3 out of 10 Kenyan African art enthusiasts. Most clients will put up a good fight and bargain before they consider buying an art piece, which is quite alarming.
Is there a market here at home for African creatives?
Fortunately, the recent economic trends tell a very different story than current art sales in our country. The recent establishment of the Mashujaa Museum, in Kenya, in my own very biased opinion, is one way that the government is indirectly supporting the art industry. Artists have been asked to donate various art pieces (including sculptures) that pay homage to ancient Kenya.
The government seems to be following suit as art can realize an actual economic value for our country. Not only does it support the local African art scene, but it also keeps money circulating here at home, thereby increasing our economy.
The technological expansion has made it easier to sell art to the locals and internationally through different platforms. Galleries have hopped on this very interactive and straightforward trend that includes online art auctions and exhibitions, which has kept the locals engaged, thereby increasing their knowledgeability of art.
Without a doubt, we need to understand the actual value of our art (monetary and historical values), and we can only do that if we take advantage of the available spaces, art events, and online websites open just by clicking on your phone.
African art holds so much value as it is a true testament to our heritage. Today, the demand for minorities in the art industry has increased tremendously (I do not know if the west has already exhausted their art movements, please don't come for me), Africans and other minority groups are slowly taking over the art industry, and with the expansion of technology every single day, it has become almost impossible to miss an art exhibition, event, auction that is not centered around our cultures.
It means that the world is finally paying attention to us by wanting to hear our stories, cultures, etc. I applaud artists such as Wangechi Mutu for even just existing when African art was just viewed as a sad continent, with people who hunt their food, drink water from streams, all that stereotypical stuff that is known taught all over the world.
With her artistry, she stuck to her roots and culture by using wood soil from our land, but she wanted to portray Africa differently; with that, afro-futurism was born. I am sure that most of my audience probably has not heard about Wangechi, but that is what I am here for. Her art paved the way for the new and contemporary Africa, and the world is more than hungry today.
I hope that artists from all over the world will continue creating work that resonates with us, as Africans, because authenticity is all we have. We should create and appreciate our own authentic stories and understand the actual value of African artwork. At least now, with technology, we do not have to pass down our stories orally and send messages using smoke signals, you know.
There is an art market. We have to realize that we shouldn't lose ourselves to get monetary value for our art.
---
---
/
---
Leave a Reply
Your email address will not be published. Required fields are marked *
Save my name, email, and website in this browser for the next time I comment.